If you're reading this, our new website is live!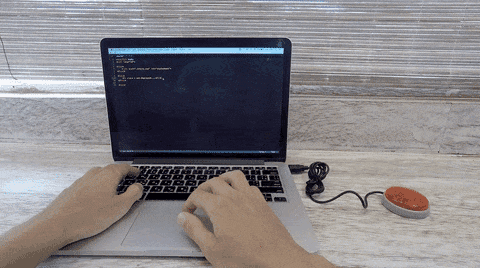 Long time Frequency Central fans will be pleased by this, as our old site had become more than a little dilapidated, and quite disorganised!
To celebrate, we're running a coupon for the next week (until 25/11/18) for 10% off an online purchases. Use code 'fcnewsite10' at checkout!
---
So what does this new site have to offer?
Comprehensive lists of our current Eurorack and Mu modules, as well as other products we sell (including power boards!). Not much of a visual person? We have an alphabetically organised list of all of our products too.
Detailed information about module widths, depths, and power draw… allowing for a comprehensive product filtering search system.
Purchase directly through the website, using Paypal and Stripe as payment providers. You don't have to enquire by email anymore!
Documents page, featuring a compilation of all of our current and historical build documents, user manuals, datasheets, etc, all on one page!
An up-to-date list of Distributors who stock Frequency Central products.
DIY'ers can now choose to buy a 'Chipset' with their PCBs for select products. A chipset contains the uncommon ICs that might be difficult to source at home. Don't need the full chipset? We sell the ICs individually too.
---
And Introducing…
With the unveiling of the new site, we're taking the opportunity to release a selection of tasty new modules and products that we've been slow cooking to perfection.
Stasis Leak is a DSP based chorus/tap delay/plate reverb module, available assembled & DIY in Eurorack and MU formats, and also as a DIY-only guitar pedal PCB & graphic set.
The MU System X Family is growing, with the introduction of the System X Oscillator, System X Low Pass Filter, and the System X Dual Amplifier.
The fan favourite System X Envelope is being released in a new dual package for Eurorack and MU. This gives the exact same functionality as buying a pair of individual modules, but we're able to offer the dual package at a lower price point! Are we seeing double?
And finally, we're releasing the -graf series for Eurorack! The -graf series is a family of modules designed with each other in mind.
Chronograf is a complex LFO with a bit of percussion and PWM sprinkled in. It's a mad modulator with tons of potential. Clocks, divisions, pulses, waves, shapes and sounds.
Polygraf is a step sequencer with 4 binary outputs that can store and play back 30 patterns. It's designed to interface with percussion modules like Seismograf, but also works particularly well with Cryptograf.
Seismograf is a versatile drum module featuring 8 vintage drum sounds that can be played at different pitches and with distortion. Initially releasing with Bass Drum and Snare Drum variations.
Cryptograf is an addressable analogue sequencer. It takes 4 binary inputs and derives the step number from them. This means that each step can be played in any order for ultimate flexibility.
Monograf is a hardwired synth voice with a decidedly East Coast feel. It features an onboard LFO for PWM, and onboard sub oscillators for thick and juicy synth lines. 
---
Something wrong?
If you spot a problem with the website, please email our developer at [email protected].
During this launch period, a few of our products do not have images yet. Don't panic! They will be added in due time.